After a long first night of work, lasting past midnight, the Caltech Space Challenge participants arrived at Caltech at 8 am. Still a little sleepy and very enthusiastic, they started the day with breakfast, then proceeded to a series of lectures. Three lectures were scheduled on Monday, with the first starting at 9 am. All lectures were public with attendees from Caltech, JPL, and the general community. This year, people all around the world were able to follow the lectures live on the Caltech Space Challenge YouTube channel. The first lecture titled "Space Mission Formulation and System Engineering" was given by Steve Matousek (NASA JPL), the JPL Advanced Concept Methods Manager (A-Team). He described JPL's approach to tackling innovative problems like Lunarport and advised the students on how to organize their team and workload for the upcoming four days.
The next lecture was given by Damon Landau, a Systems Engineer (NASA JPL), who spoke on "Orbital Mechanics: Designing a Mission to a Lunarport." Damon discussed the complex orbits the teams could investigate to optimize Lunarport's capabilities. Indeed, knowing where and when to refuel a rocket in space en route to Mars, or deep space, can be complicated!
The day's final speaker, A.C. Charania, Manager of Advanced Programs at Blue Origin LLC, lectured on "Blue Origin: Vehicles and Technologies to Lower the Cost and Increase the Safety of Human Spaceflight." This lecture was timed perfectly, happening two weeks after Blue Origin announced their plan to go to the Moon. A large audience gathered to learn about the innovative projects happening now at Blue Origin, from New Shepard to New Glenn. The participants of the Challenge received superb insight into the inventive past and auspicious future of Blue Origin.
After each lecture, the speakers spent from thirty minutes to one hour separately with each team, answering questions, mentoring, and guiding. These post-lecture interactions are imperative for the challenge, since they provide an opportunity for questions beyond the forum of the public seminar, where students limit their questions so as not to reveal their designs to the rival team.
As the afternoon turned to evening, mentors from JPL arrived. By this time, the teams had formulated more concrete ideas, and many questions. These JPL mentors (many of which are past Caltech Space Challenge participants) provided pivotal guidance and answers. They advised on various aspects to consider, and taught participants critical organizational and system engineering tools.
Team Voyager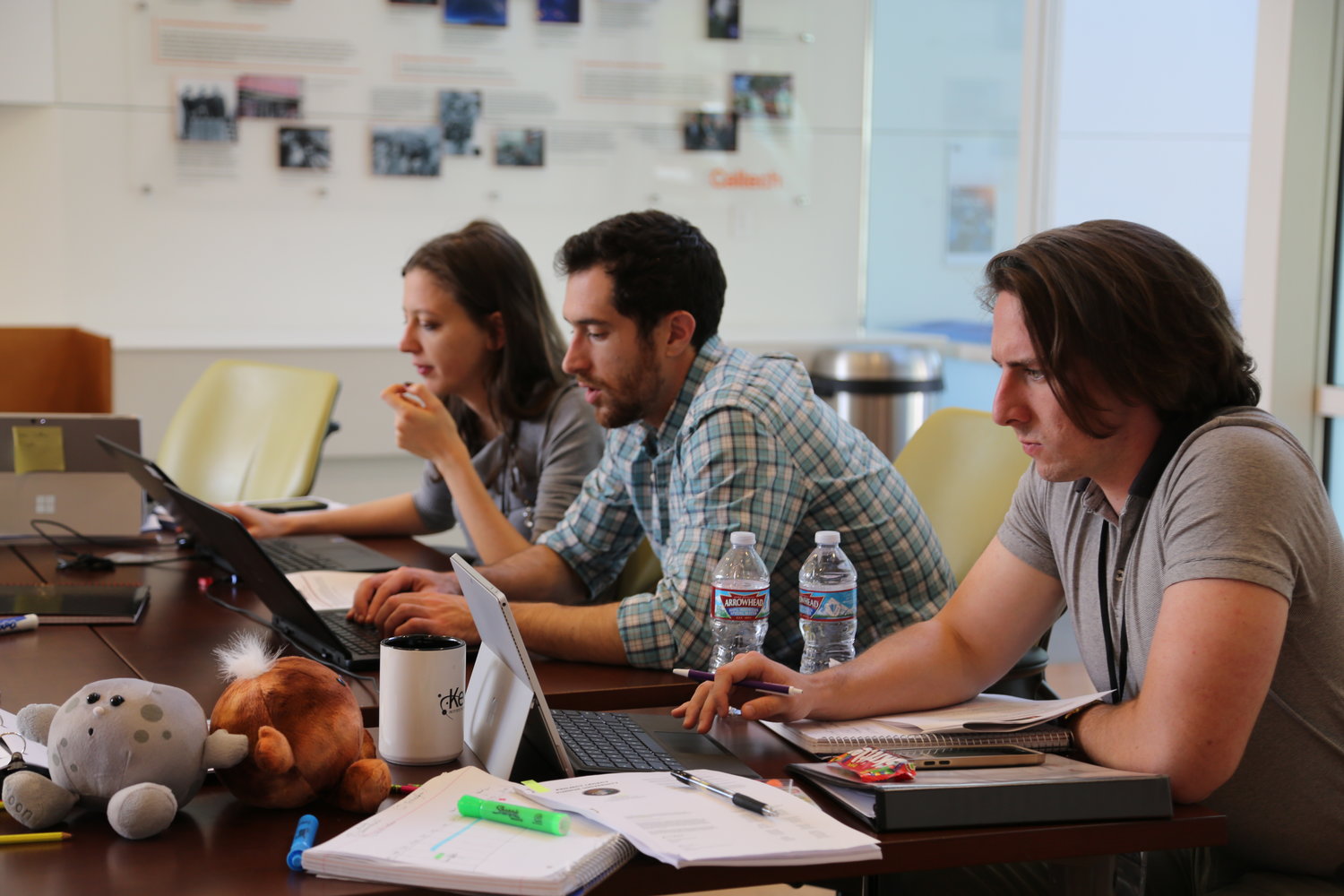 Team Explorer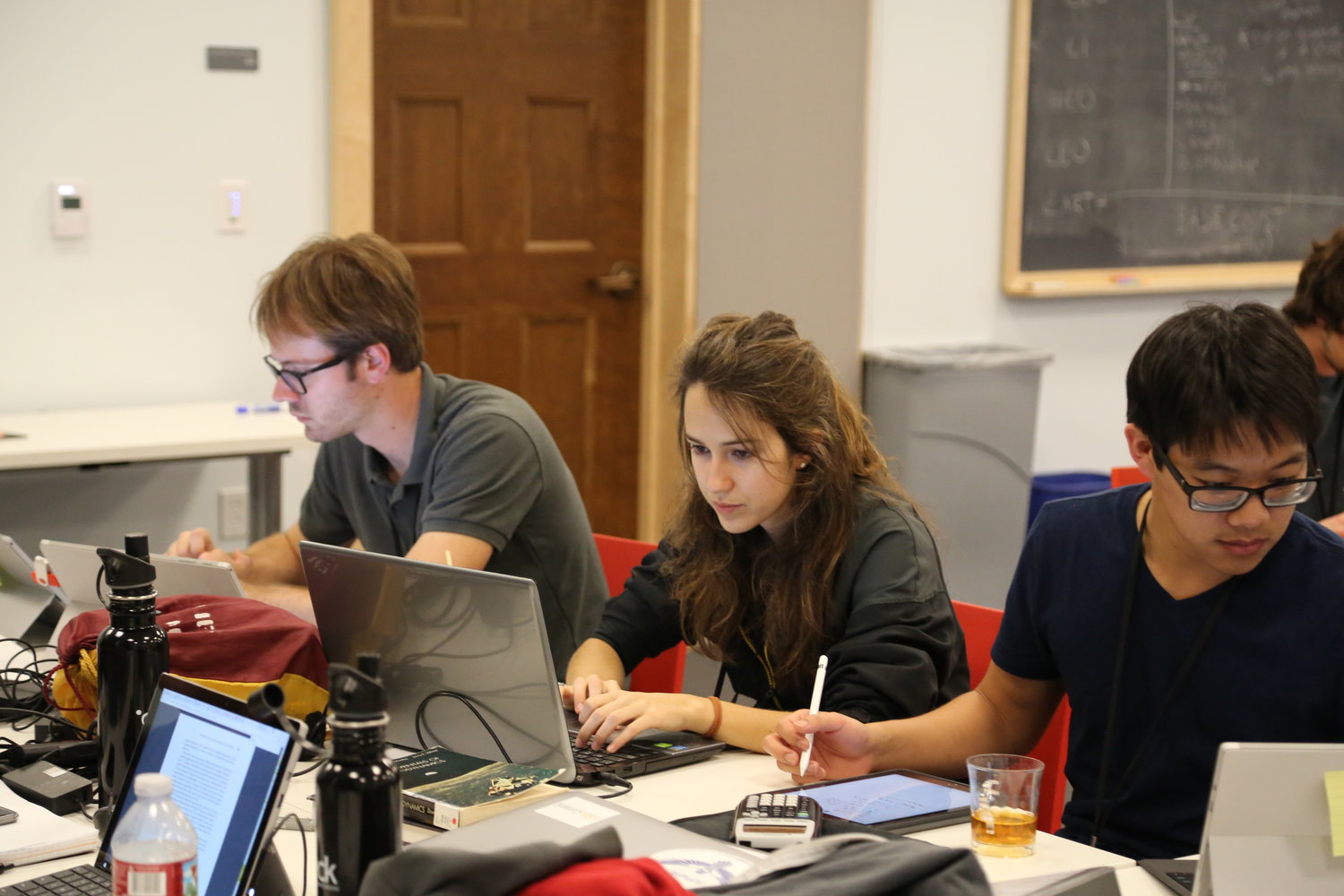 Team Voyager
Team Explorer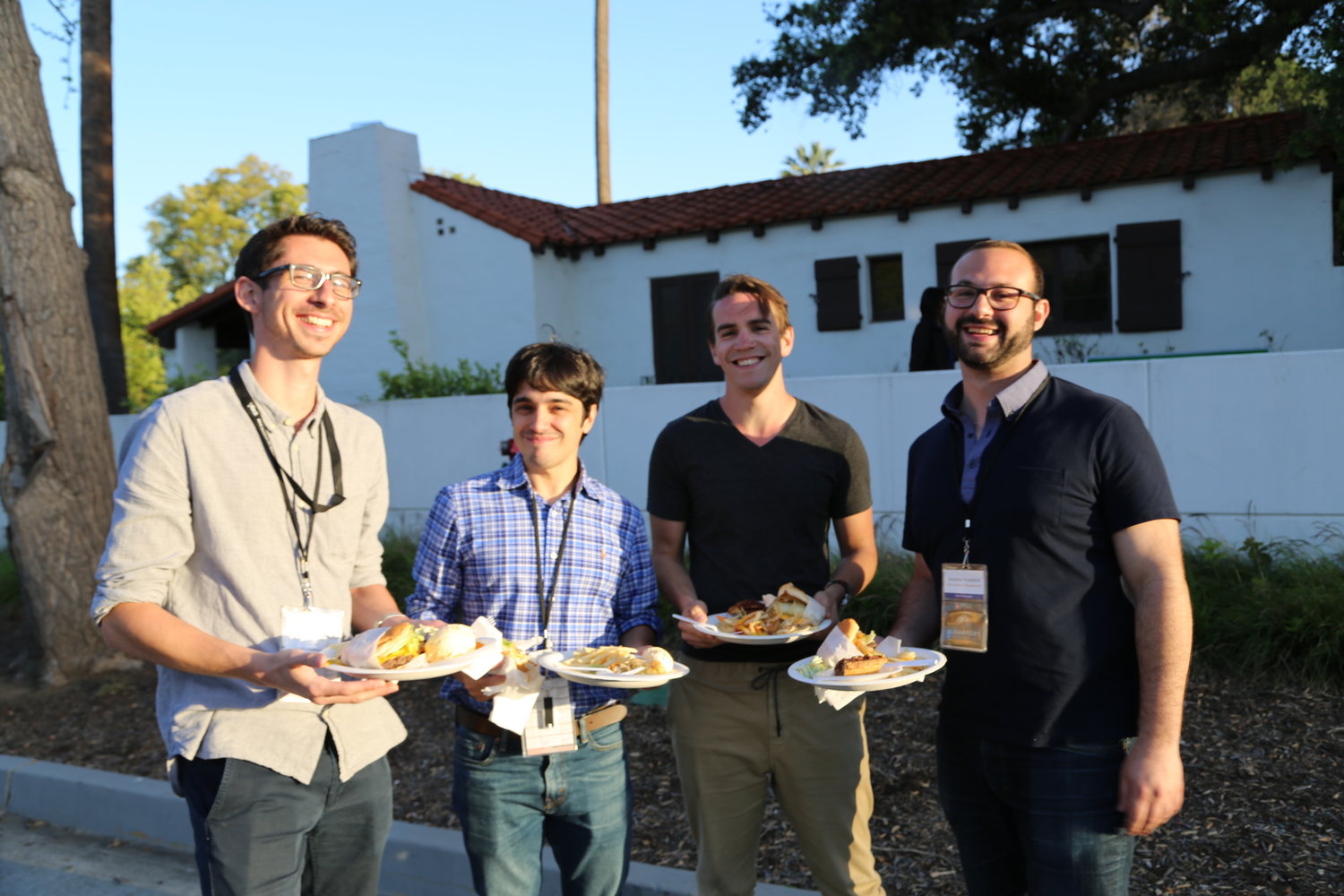 Between a long day and a long night of work, dinner is always appreciated