Tuesday, the teams focused on developing and maturing their initial ideas engineered over the past two days. The teams worked hard to prepare for their Wednesday Preliminary Design Review (PDR) at JPL.
The day started with two hours of uninterrupted work. With some help from Morpheus (Greek God of dreams), the participants began with new ideas and productive talks. Two lectures were scheduled for Tuesday. The first seminar was given by Kris Zacny, Vice President and Director of the Exploration Technology Group at Honeybee Robotics, and focused on "Lunar Prospecting and Mining." Kris presented the various steps involved in In-Situ Resource Utilization (ISRU) from exploration to production. He detailed techniques to extract water from the Lunar regolith and their relative performances, which was very valuable for the teams' designs of Lunarport. The lecture was streamed online and is available on our YouTube channel.
The afternoon lecture detailed "Robotic Refueling and Cryogen Replenishment for Future Space Applications" by Brian Roberts, Robotic Technologist in the Satellite Servicing Projects Division at NASA's Goddard. Refueling is one of Lunarport's main functions. The Robotic Refuelling Mission (RRM) demonstrated in-space refueling and servicing, motivating the CSC students to research scaling those RRM experiments to refueling tens of tons of cryogens.
Tuesday's afternoon and evening were designated to the teams. They worked to finish their preliminary designs and prepare their presentations for their Wednesday JPL PDR. On Wednesday, the two teams will separately spend three hours with the A-team, the Advanced Concept Methods team at JPL, during which they will present their designs and work with senior engineers and scientists to mature their concepts and compile their overall mission story.
Mentors from JPL and Honeybee Robotics arrived at dinner time to meet with each team. The mentors were able to evaluate the teams' preliminary designs and answer technical questions. Students worked late into the night to finish their presentations and ensure a successful PDR at JPL.
Team Voyager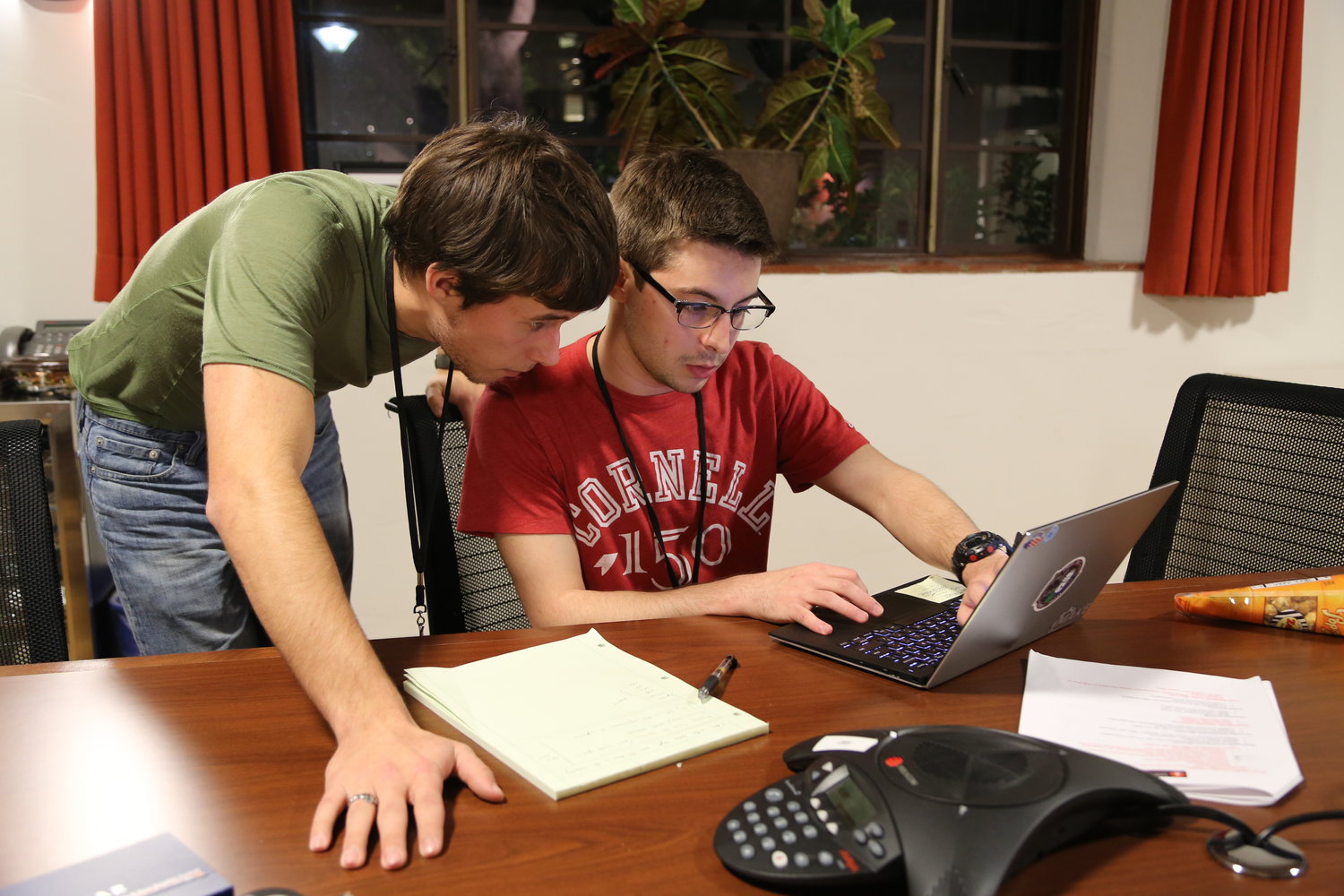 Team Explorer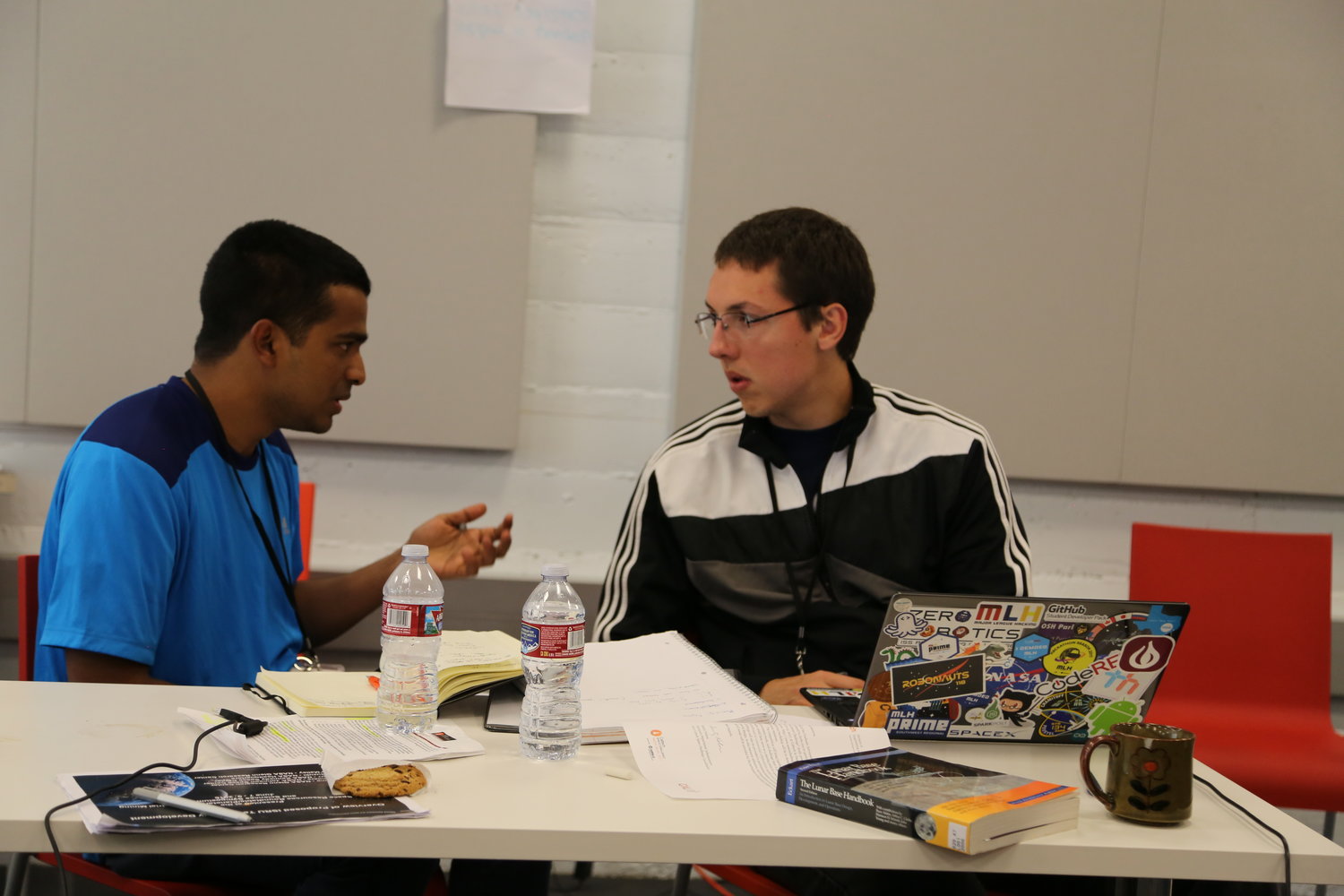 Team Voyager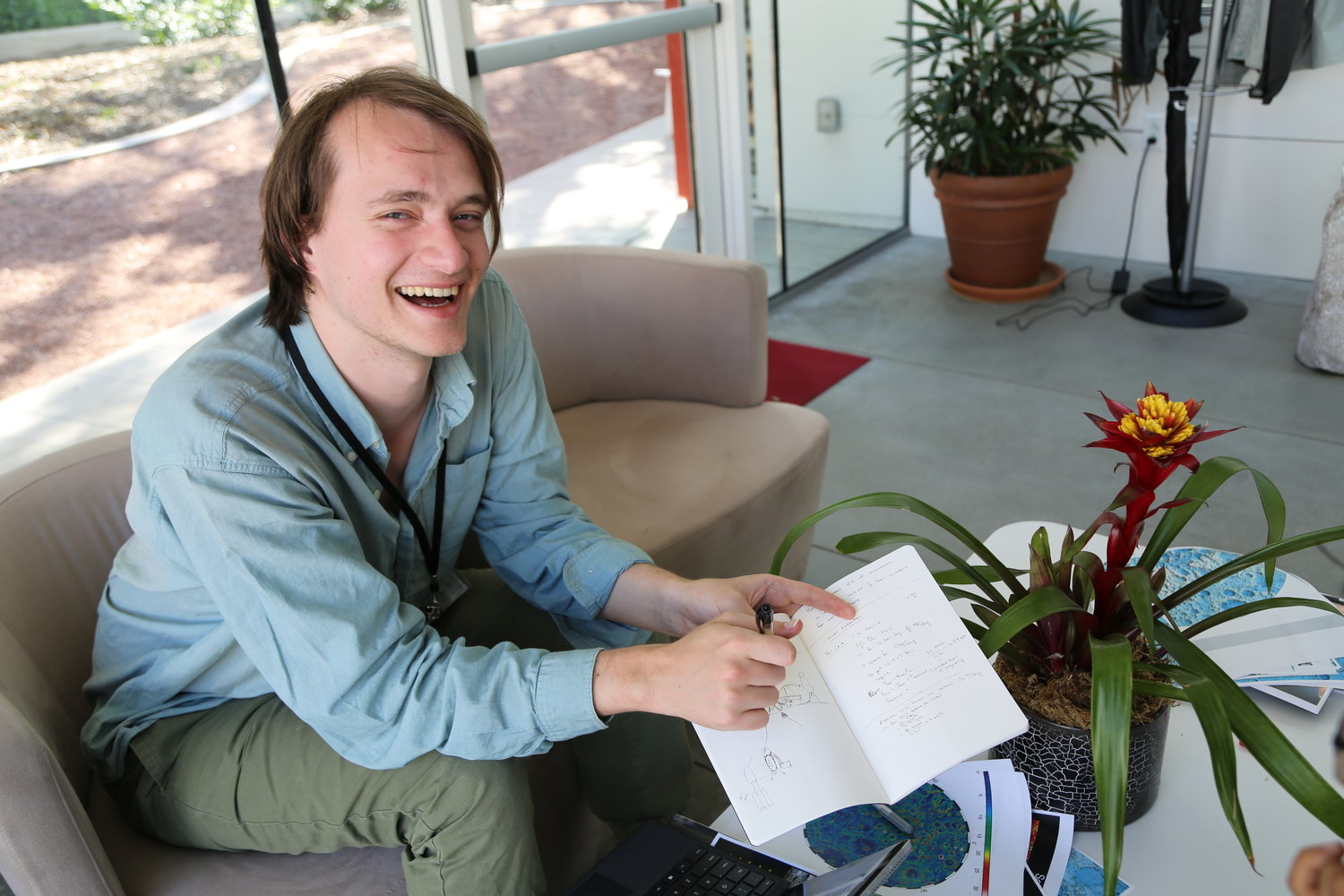 Team Explorer