Thursday night through Friday morning was a very long night for the Caltech Space Challenge participants. Many worked tirelessly through the night and morning to finish the final reports and presentations, due Friday at noon.
The twelve-member jury met at the Athenaeum for lunch. They discussed their mission for the day: selecting the winning team. At 1:00 pm, they received the two teams' printed reports and mission fact sheets. The latter recaps each team's main design aspects to help the jury in differentiating between the two teams. At 2:00 pm, a large crowd gathered in the Lees-Kubota Lecture Hall at Caltech to attend the final presentations of the teams. They each had fifty minutes to present followed, by ten minutes of questions by the jury and the audience. The presentations were live streamed around the world so everyone, including friends and family of the participants, could attend.
After the presentations, the jury deliberated to select the winner of the 2017 Caltech Space Challenge. The hour-long deliberation concluded with a tie vote. The jury discussed the pros and cons of each team, examining every aspect of the team proposals. Eventually, a decision was made. Because of their strong sales pitch and budget that had a 30% reserve, the jurors chose.... TEAM EXPLORER as the winner of the 2017 Caltech Space Challenge!
The results were announced at the end of the closing ceremony sponsored by the Keck Institute for Space Studies. The two-hour dinner included students, sponsors, and friends of the Challenge and featured Jakob van Zyl, Director for Solar System Exploration at NASA JPL and advisor for the 2017 Caltech Space Challenge, as the Master of Ceremonies.
Throughout the night, many joyful speeches were given, discussing the history of the Caltech Space Challenge and the difficulty of the 2017 edition. Sarah Gavit, head of the jury, discussed the jury deliberation process as well as their likes and dislikes of each team's proposal. The winning team was announced by Thomas Diedrich, head of Space Exploration at Airbus Defence and Space. Thomas then handed out the prizes to each participant. The winning team received Microsoft Surface Pros, donated by Microsoft. The runner up team received drones.
Each participant had the pleasure of taking a picture with Thomas Diedrich and another jury member -- Garrett Reisman, former NASA astronaut, alumni of Caltech, and currently the Director of Space operations at SpaceX. The evening continued late into the night with an after party, allowing the students (and organizers) to relax and enjoy the final moments all together. And with that, the 2017 Caltech Space Challenge concluded.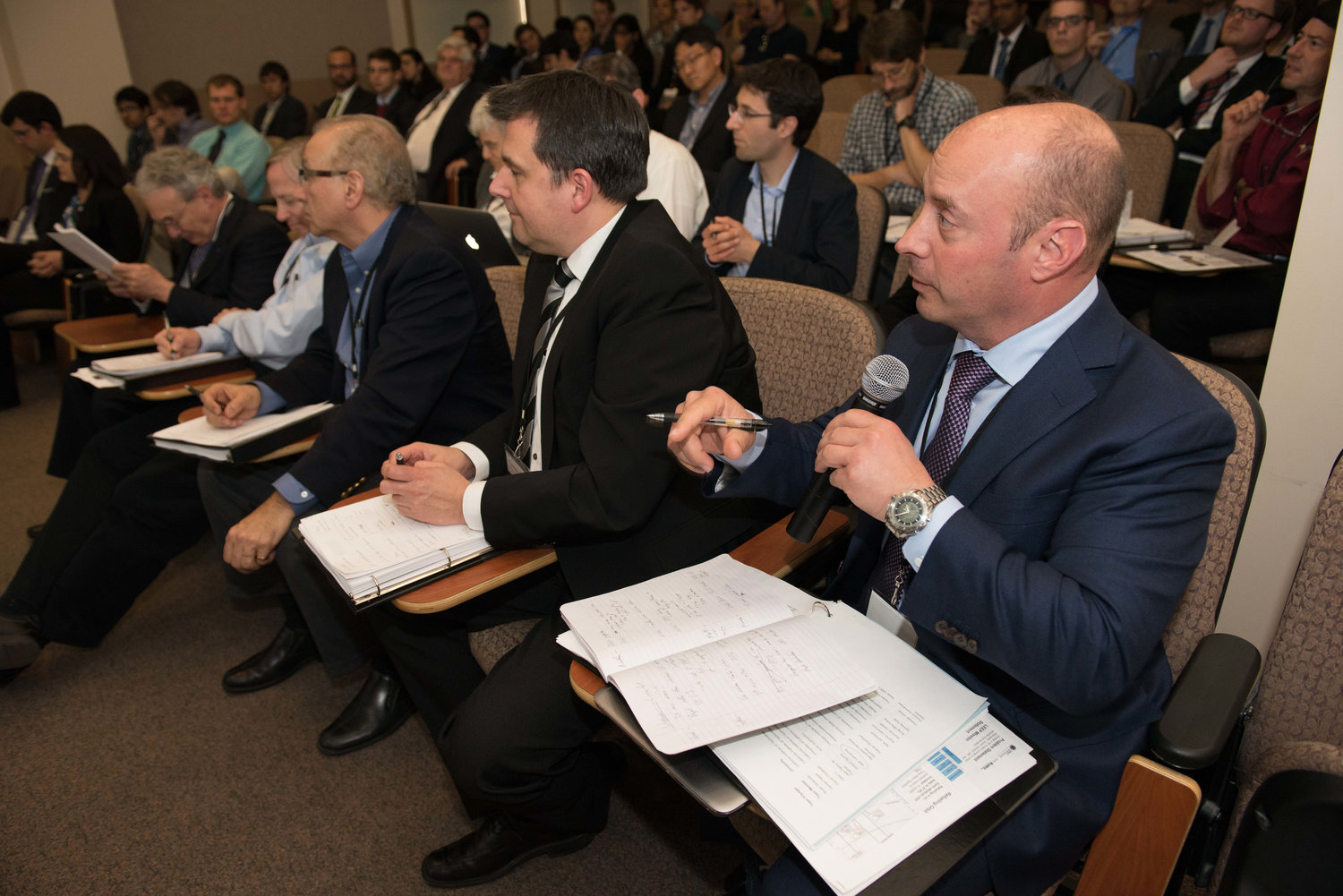 The Jury asked some tough questions
The Caltech Space Challenge Participants enjoying themselves after the presentations.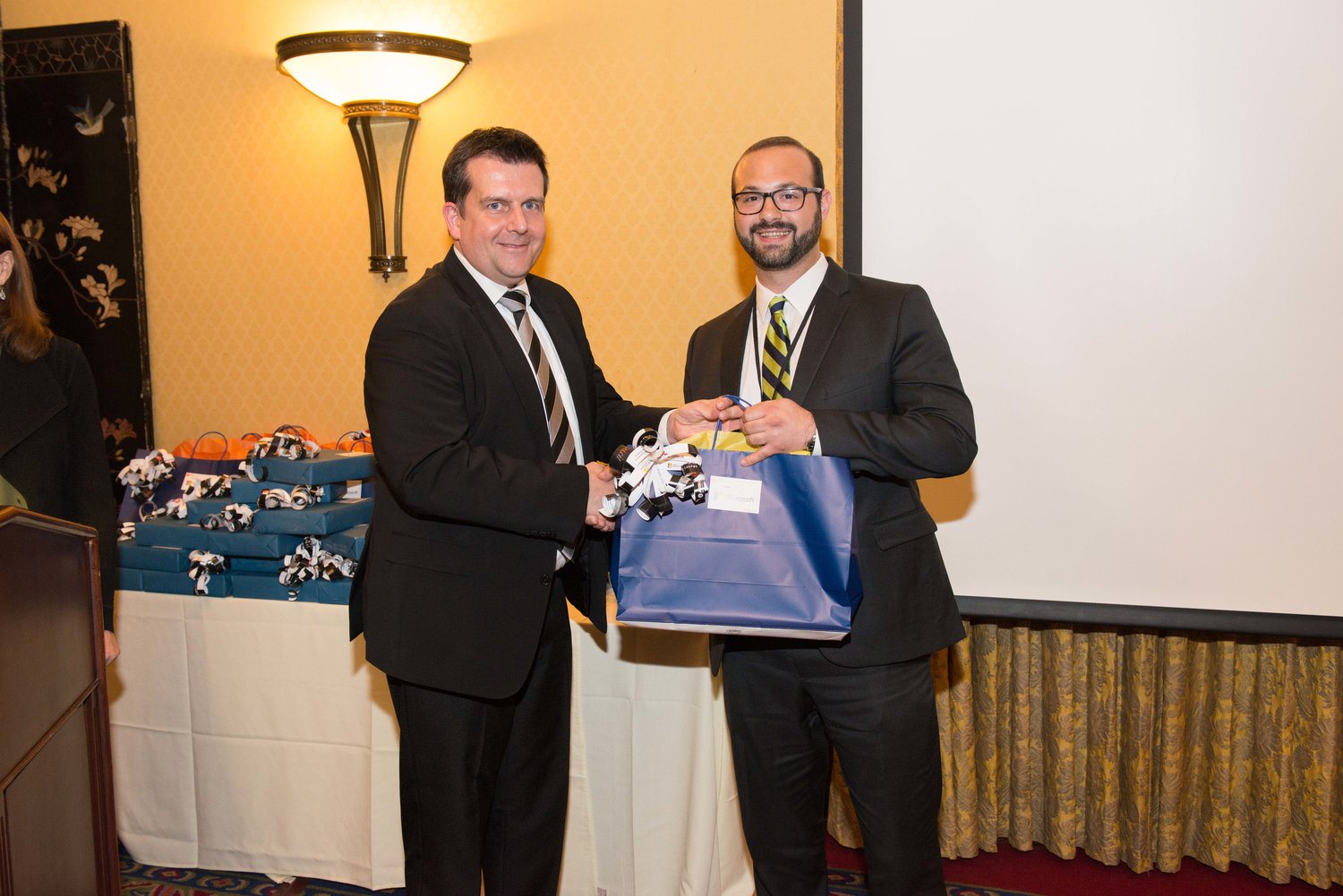 Explorer's team lead (Andrew Kurzrok) receiving the winning team prize of a microsoft surface Pro.
The winning team of the Challenge: Team Explorer